Rezenerate

Reduce fine lines, brighten, and boost the bodies collagen and elastin production.
Microdermabrasion
Deep exfoliation can aid in the resolution of many skin complaints, especially when done in a series.
Facial
Choose from a 30, 45 or 60-minute facial, or a back facial, all customized to meet your individual needs and concerns.
Waxing/ Sugaring
Many choices to make getting your smooth on as comfortable as possible.
Organic Peel
Add a customized deep exfoliation to any facial. Available for any skin type or concern, a peel will rid your skin of excess dead skin cells, deliver beneficial ingredients, and allow the subsequent products to penetrate more deeply.
About
It is our pleasure to provide to you a full range of skincare services including results-driven facials featuring Eminence Organics, Rezenerate Nanoficials, microdermabrasion, sugaring and waxing. All of the treatments provided are customized to meet the needs of your unique skin type and condition and, just as importantly, to meet and exceed your expectations. We are proud to offer high-quality treatments utilizing the latest technology, extensive post-graduate education and top-of-the-line products, at reasonable prices.
---
Proud distributor of Beautycounter skincare and cosmetics, a leader in the movement to provide safer products for all. Purchase with Diane in person or place online order.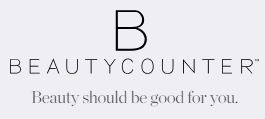 Schedule your next appointment today!
CALL / TEXT
949-697-9421
Or use the ONLINE scheduler
Eminence Organics products are SAFE and EFFECTIVE! Did you know that there are over 1,300 chemicals found in skincare and cosmetic products in the U.S. that are banned in the European Union? Things like petroleum distillates, parabens, BHA and even formaldehyde?...
How To Make Strawberry Jam: A Step-By-Step Recipe
Strawberry jam is a summer staple. This is peak season for ripe, plump and juicy berries - and the best time of year to blend them into homemade jam. Read on for our step-by-step guide for how to make strawberry jam - with a twist.