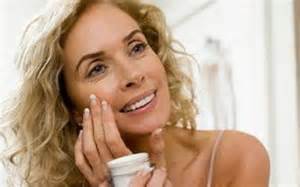 They are endearingly called "laugh lines", yet the vast majority of people who come to see me are definitely not laughing about them.  Wrinkles, uneven pigmentation, rough skin, and loss of elasticity are all signs of skin aging.
Structural and cellular changes inevitably occur in everyone's skin, due to both genetic and environmental influences.  The skin begins to thin, mainly due to a breakdown in collagen.  Sun exposure and smoking speed up this process.  In addition, as we age, our skin's cell turnover rate decreases.  These combine to lead to wrinkles, fine lines and thin, lackluster skin.  Obviously, nothing can be done to stop the hands of time, but the good news is that we can fight the obvious signs of aging.
One of the best choices in the fight against the signs of aging is Retinol.  Retinol is a form of Vitamin A, also known as a retinoid.  Many of us have used Retin-A, a form of Retinol, to fight acne.  But it is also an incredibly valuable tool in the fight against the visible effects of aging in the skin.  Skin cells convert Retinol and other forms of Vitamin A into retinoic acid, which has been repeatedly proven in scientific literature to heal pigmented and wrinkled  skin.  This is especially beneficial around the delicate eye area, since our skin in this area is thin to begin with.
Your skin care therapist can recommend a good Retinol-based eye cream and skin serum.  Since Retinol can be irritating to the skin, especially a the beginning, using the product alternate nights to begin with is generally a good idea.  If your skin can tolerate it, ramp up to nightly use and always use sun protection.
For most people, Retinol provides a single ingredient that smoothes skin, tightens pores, boosts collagen, reduces fine lines and speeds cell turnover to even out discoloration.  Before you think about going under the knife, go for the Retinol!